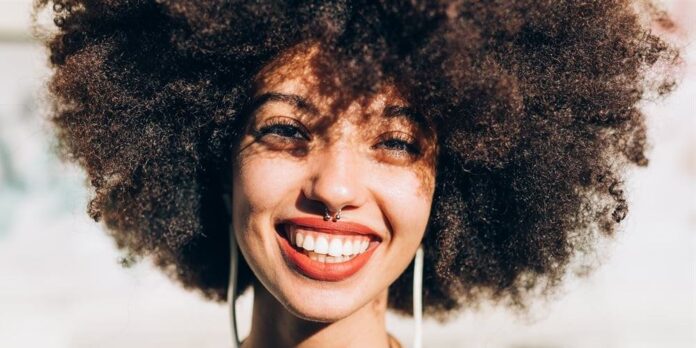 Wearing a wig naturally is all that demand experience and effort. No matter how expensive your wig is, it will only look good on you if you follow the proper method to wear them. Based on the wig type, there are different ways to put them on.
So, whether you are wearing a curly lace front wigs or lace closure, both need things to consider. However, if you are a beginner, you might need help understanding the trick in one go, but following the tips below will surely help you wear a wig with a more natural look. So, don't forget the read the article below!
1. Reduce Chemical Use
One of the most important things to do when you want to wear a lace wig is to reduce using chemicals on your hair. Chemicals damage whether you apply them on your natural hair or synthetic wigs.
Though you must apply chemicals in the form of glue or hair styling products, ensure you are using a low-quantity. Otherwise, your wig will look fuzzy or messy more than the natural hair and will not look real and good on you.
2. Match the Lace Color with Your Skin Tone
You cannot hide or completely cut the ace from the front in lace wigs because that's necessary to wear the wig. The only way to blend or hide the lace is by using makeup and choosing the lace color that matches perfectly with your skin color.
Wearing a lace wig that matches your skin tone will prevent it from showing at the front, which can look very bad. So, make sure not to avoid the wig lace color; otherwise, your wig will never look natural, no matter how much makeup you apply.
3. Choose the Best Fit Wig
The size of the wig is also significant because if the wig is not fitting, it will look pronounced, and people will know that you are wearing one.
Never go for a large or small-sized wig as the large size comes with a loose fitting or danger of falling, and the small-sized will make your head tight and uncomfortable.
The wig should be able to fit snugly on your head so that it should not slip off easily or become too tight.
4. Hairline Plucking Is Important
Plucking refers to removing some of the hairs along the hairline to form a kind of natural pattern. Plucking the wig hairline makes it look more realistic. Usually, no wig comes with a precise hairline, as everyone has their favorite hairline side. So, make sure to pluck the hair to make your hairline.
5. Choose a Reliable Source To Buy the Wig
The quality of the wig has a significant impact on how realistic your hair will look. So, only buy from a reliable source like Hairs Market by checking the wig quality, reviews, skin tone, size, and other factors. All the above-described tips will be helpful and will only give natural results if your wig quality is high.
Conclusion
It takes time and patience for a lace wig to look natural, but if done right, no one will be able to tell that you are wearing one. Although the tips will still help you unravel the wig perfectly, it will take some practice to do everything correctly. So, make sure to buy the wig before the event or occasion where you want to wear them and learn the things.